After the success of our two previous WordPress web design classes, we've decided to make the class a regular event. Join us for our next Utah web design class in Layton.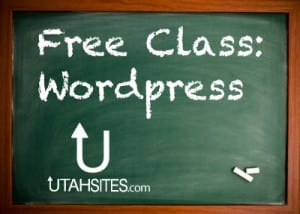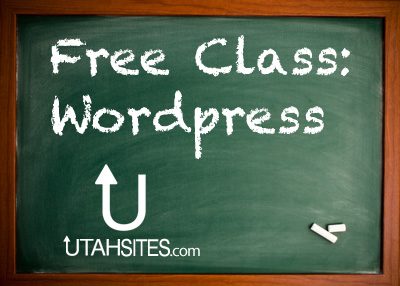 When: Friday, December 12th, 2014 from 3pm – 5pm
Where: 195 E Gentile Street Suite 4, Layton, Utah
Price: Free
Click to Reserve a Seat
WordPress Class Agenda
About WordPress
WordPress.com vs WordPress.org
WordPress At A Glance
Simple and Direct Designs
Advanced Designs and Complex Features
How Do I Get Started?
How to install WordPress
Configuring WordPress
Using WordPress
What Does My Website Need To Succeed?
Visually appealing design
Easy navigation
Accessibility
Now That I Know What My Site Needs, How Do I Do It?
How to customize WordPress
Plugins
Common WordPress enhancements
Contact forms
Picture galleries
E-commerce
Social media like buttons
Security
SEO
SEO (search engine optimization)
How to Start Optimizing A WordPress Website
How to Continue Optimizing A WordPress Website
Proper on-going SEO is not cheap for a reason
Google Analytics vs Google Webmaster Tools
Be Patient, Talk, Be Social, Get Press

Build credibility
Get featured
Be patient and don't try to game the system
Don't try to game the system