We're proud to announce a free class on how to build websites using WordPress.
The class is scheduled for Thursday, September 25th at 3pm at The Hilton Garden Inn in Layton, Utah.
762 W. Heritage Pk. Blvd.
Layton, Utah 84041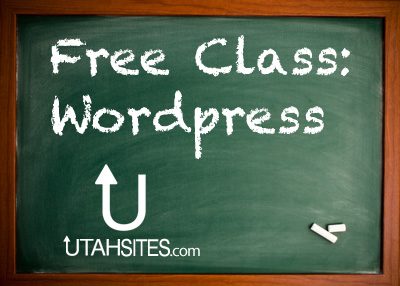 Your WordPress class will teach you:
the basics of a website's anatomy
the necessity of hosting and domains
how to install WordPress
how to change the design of a WordPress site
how to add content, etc.
We'll even go over some Utah seo basics.
Founder and President, Damon Burton, comments on the free WordPress design and seo event.
"The greatest type of client we can work with is one that's educated on what they need from their website or SEO campaigns. If we can help get a local businessowners off on the right foot by exposing them to WordPress and educating them on its benefits, then when they're ready to take their website to the next level we're confident that they'll come back to Utah Sites."
Call Utah Sites at 801-774-9999 to reserve yourself one of the limited seats.