July is National Parks Month, and what better place to talk about National Parks than where Utah Sites' headquarters are located. Why so? With five National Parks, Utah is the "National Parks Capitol" of America.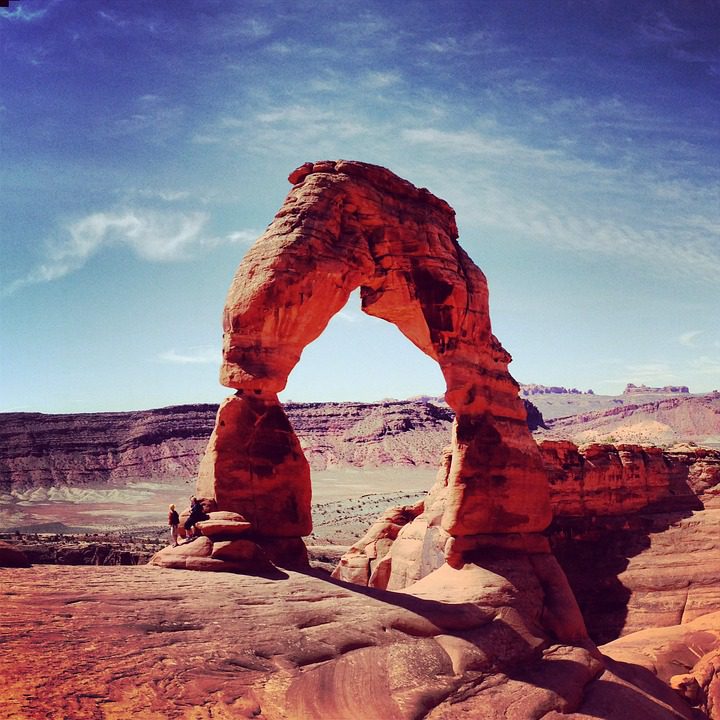 Going away for a vacation is a nice treat for the busy-body. While most dream of beachfront hotels, the scenic beauty of Utah is just as relaxing. Utah offers hiking, camping, fishing, biking, and if you can't leave out water sports, we have plenty of lakes to do that, too. Utah's National Parks are among the favorite relaxation destinations of our Utah web design team. Here are a few great venues to relax, enjoy some time alone, or bond with family, friends, or co-workers.
1. The arches of Moab, Utah are breathtaking. Travelers will be treated to an array if stone arches in different colors, textures, and sizes. Marvel at about 2,000 stone arches, giant balanced rocks, and gravity-defying pinnacles.
2. Marvel at the hoodoos in Bryce Canyon, Utah. The pillars of oddly shaped rocks stand like a forest; groomed from natural erosion over millions of years.
3. Canyonlands National Park offers beautiful hiking trails and ancient petroglyphs.
4. See real dinosaur footprints in Vernal, Utah. Take a glimpse of the prehistoric past as the remains of the dinosaurs that once roamed the Earth are embedded in Utah rock formations.
5. Glen Canyon National Recreation Area is a great destination to enjoy water sports and the great outdoors. Your family and friends will enjoy an afternoon of fun on the water while taking in amazing canyon scenery.