Utah is a place where one can always have fun in the summer with everything that it has to offer. Whether our web designers are in Salt Lake City, or we're taking a company retreat in Saint George, you just can't beat Utah's scenic beauty. With summer around the corner, here are a few go-to activities to enjoy in Utah.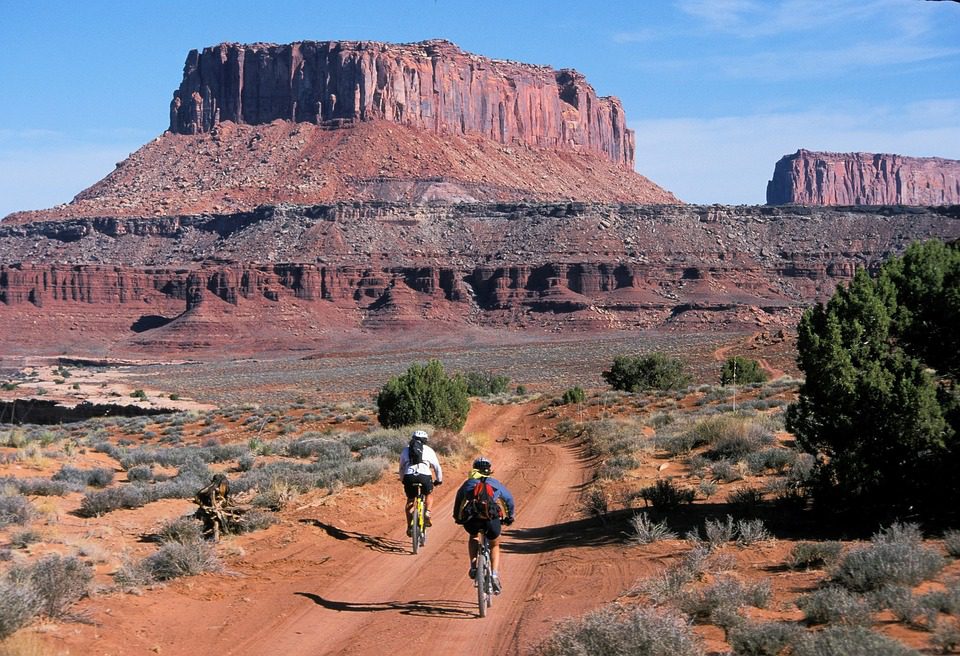 1. Snowboarding and Skiing
The reason why Utah was the site of the Winter Olympics in 2002 is because our snow is "The Greatest Snow on Earth." While this spring heated up pretty quick, it wasn't but just a few years ago that our Utah web designers were hitting the slopes in Snowbird as late as July.
2. Mountain Biking
While the snow may be fast melting, it doesn't mean that you can't enjoy the mountains. Utah is blessed with so many national parks and forest trails that it is almost impossible to run out of bike trails to take.
3. Hiking
Blessed with so many mountains and hiking trails, all these make Utah an amazing destination for hiking. The state has great canyons which you can enjoy while doing your hiking when the sun starts to rise. Hiking trails are so abundant in Utah that they're like a mini road network in the state.
4. Rock Climbing
The rock climbing scene in Utah is vast and varied since Utah has so many rock formations in its landscape. In fact, our rock landscapes are so famous that Hollywood movies are regularly filmed in our desert-state.
5. Fishing
From fly fishing the canyon rivers to bait-fishing our dozens of lakes and reservoirs, Utah is a fisherman's paradise.
6. Camping
With a record five National Parks, Utah has an endless supply of camping opportunities. And that's not to mention the hundreds of State and Federal campgrounds throughout. Big Cottonwood Canyon is a favorite site for campers who either pitch their own tent or drive their a camper. Others enjoy the shores of Lake Powell. Whatever type of scenery your prefer for camping, Utah has it available in its diverse landscape.
7. Boating
Speaking of Lake Powell, Utah's waterways provide amazing opportunities to get in some boating. Try Bear Lake's crystal blue water for a "beach" in the mountains.