At Utah Sites, we value continual learning. Since childhood, our parents had instilled us the importance of learning from others. But as we grew into adults, we tend to forget it. Seriously. Are we really learning from others?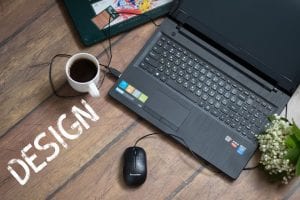 We believe that learning from others is one of the ingredients for success. Learning leads to innovation. And progress can thrive from innovating and learning from those who have come before us.
In light of the National Mentoring Month, we would like to share some online platforms that you can use to continue learning about web design, or many other industries, too.
1. Udemy.com
Udemy is a renowned marketplace for both learning and teaching. Whether you want to learn or teach others, it's the go-to platform. What's more, it has its own way of creating online courses. And not just web design, but other creative areas, too. Be it photography, writing, animation, programming, etc. You name it.
2. Lynda.com
With new courses added weekly, Lynda is now becoming a go-to source for knowledge. From web design, app development, programming, photography, to animation you can learn almost any skill you need to pursue a creative endeavor or a business venture.
3. Treehouse.com
Trusted by thousands of students worldwide, Treehouse is known for its expertise in coding and web design courses. While most of us think of coding, app development, and web design as complex or intimidating, Treehouse makes learning easy and fun.
4. Tutsplus.com
Tutsplus offers remarkable multimedia tutorials centered around web design and development, animation, and graphics. To date, the platform has 20,750 free how-to tutorials.
As a web design company, one of our main mantras is to learn something new every day. As they say, "The biggest room is the room for improvement." What about you? Do you keep learning every day?